Northern Dutchess News This Week...
The Northern Dutchess News is a member of the Southern Dutchess News group and is fast becoming a staple in the lives of individuals in communities north and east of Poughkeepsie. Already named an "official newspaper" of Stanfordville and Rhinebeck, it also serves Hyde Park, Red Hook, Tivoli, Milan, Pine Plains, Amenia, Dover, Millbrook, Clinton Corners, Salt Point and Pleasant Valley. The Northern Dutchess News provides coverage of local town, village and school news, the Dutchess County Legislature, county legal notices, obituaries, plus coverage of arts and entertainment, hospitals, 4-H clubs , farming news, businesses and organizations.
---
ADVERTISERS: Work together and save money
Click here for the Promotion Flyer
Click here for the list of locations, by community, where you can pick up Northern Dutchess News today....
NOTICE OF EARLY DEADLINE
Due to the holiday press schedule for the weeks of Christmas and New Year's, Northern Dutchess News will have an extra-early deadline for the Dec. 26 and Jan. 2 issues.
For the Dec. 26 issue, all editorial and calendar events must be received by Wednesday, Dec. 19, at noon. All advertising must be received by Wednesday, Dec. 19, at 3 p.m.
For the Jan. 2, 2019 issue, all editorial and calendar events must be received by Wednesday, Dec. 26, at noon. All advertising must be received by Wednesday, Dec. 26, at 3 p.m.
Call (845) 297-3723 for more information.

---
12/12/18 Highlights of this week's edition...
Claudio's caring spirit thrives as Can Drive aims at new goal
By Curtis Schmidt
(Continued from Cover) The drive honors the memory of Claudio Coppola, a former student at FDR who was known for his giving nature and passed away in 2012. Dad Luigi Coppola said the drive, which also incorporates the help of local businesses, has donated more than 420,000 pounds of food in six years and the new goal is to reach the 500,000-pound mark overall this year.

"It's all about Claudio's caring spirit and we want his legacy to live on in each and every one of these kids," said Luigi.
---
Legislature passes 2019 county budget
by Jim Donick
The Dutchess County Legislature adopted the 2019 budget in a 19-5 vote on Thursday, Dec. 6. It passed after significant discussion on a number of possible amendments, as well as on the topic of the appropriateness of reducing the county property tax levy.

County Executive Marc Molinaro said, "The 2019 Dutchess County Budget addresses critical community needs, while yet again easing the tax burden for residents and local businesses."

The final document lowered the county property tax levy and the property tax rate for a fourth year. For 2019 it goes from $3.54 to $3.45 per $1,000 of true value assessments.
---
Handel's "Messiah" will be performed at Bardavon this Saturday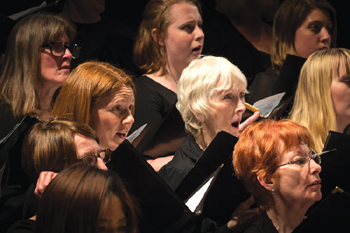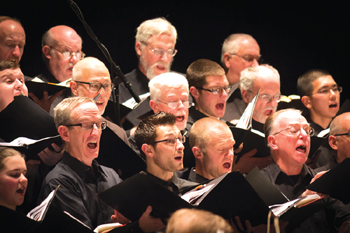 Vocalists from Cappella Festiva will join the Hudson Valley Philharmonic in "Messiah," Handel's most popular choral work, on Saturday, Dec. 15. Courtesy photos
The Bardavon will continue the Hudson Valley Philharmonic's 59th season on Saturday, Dec. 15, at 2 p.m., with a special holiday performance of Handel's "Messiah" with guest conductor Christine Howlett.

Guest vocalists from Cappella Festiva will join the HVP to perform George Frideric Handel's most popular choral work, for a total of 100 instrumentalists and singers on the Bardavon stage. And audience members will be invited to sing along.

A pre-concert talk with Maestro Howlett and members of the orchestra will take place one hour before the concert for all ticket-holders.
---
ALSO in the Dec 12-18, 2018 issue:
Red Hook groomers aid in rescue of 14 cocker spaniels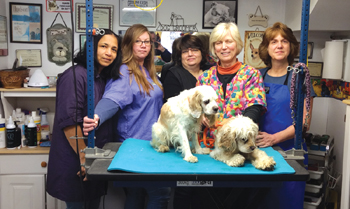 The rescue team at Grooming by Betsy in Red Hook includes, from left, Elena Talavera, Tracey Morgan, Debbie Gross, Betsy Germain and Brenda Jahoda. Courtesy photo
Businesses, students assist with 'Blizzard Bags' for Hyde Park MOW
State Comptroller's audit criticizes Millbrook Village fiscal management
Dispatches from the VFW: 'Invisible Heroes' offer last hope to some veterans
Hyde Park receives $1M contribution from Bellefield for Route 9 Sewer District
In Creative Living:
Love to Cook: Buche de Noel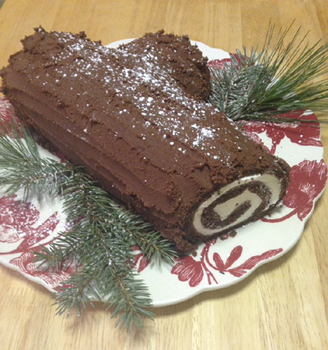 A Buche de Noel (or Yule Log) seems complicated at first glance, but taking it step-by-step is the key to success. Photo by Vicki Frank Day
Mount Gulian to offer festive holiday tours
Chris Botti to perform at UPAC on March 29
Get Growing! In search of a Gilded Age Christmas
CIA exhibit explores foodways in post-war America
Lyceum continues tradition with free Christmas films
Nominations open for 2019 Dutchess County Poet Laureate
Read the full story in this week's print edition.
School of the Week:
Upton Lake Christian School, Clinton Corners