Northern Dutchess News This Week...
The Northern Dutchess News is a member of the Southern Dutchess News group and is fast becoming a staple in the lives of individuals in communities north and east of Poughkeepsie. Already named an "official newspaper" of Stanfordville and Rhinebeck, it also serves Hyde Park, Red Hook, Tivoli, Milan, Pine Plains, Amenia, Dover, Millbrook, Clinton Corners, Salt Point and Pleasant Valley. The Northern Dutchess News provides coverage of local town, village and school news, the Dutchess County Legislature, county legal notices, obituaries, plus coverage of arts and entertainment, hospitals, 4-H clubs , farming news, businesses and organizations.
---
ADVERTISERS: Work together and save money
Click here for the Promotion Flyer
Click here for the list of locations, by community, where you can pick up Northern Dutchess News today....
---
2/20/19 Highlights of this week's edition...
Pleasant Valley staff plans move to new Town Hall
by Jim Donick
(Continued from Home Page) "We are able to pay for this," said Figliozzi, "using the significant savings our efforts with the highway budget have provided and with a matching grant we were able to secure from the State of New York. The result is that we are doing it without any sort of mortgage or the need for a bond issue."

Pleasant Valley's County Legislator, Don Sagliano, said he is impressed at how the town has worked so hard to gather the funding without incurring debt. He said, "I understand the current Town Hall facility will be sold after the move to the new site, returning another property to the town's tax rolls."
---
Kearney appointed to replace Tyner in Legislature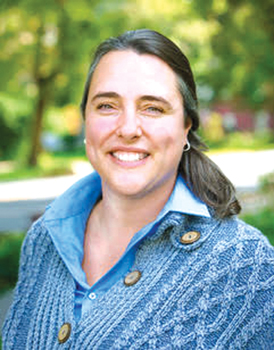 Brennan Kearney
by Kate Goldsmith
Former Rhinebeck Town Board member Brennan Kearney is the new county legislator for District 11, representing the towns of Rhinebeck and Clinton. She succeeds fellow Democrat Joel Tyner, who resigned last month amid accusations of sexual harassment.
"I look forward this year to being a friendly and effective liaison for my communities," Kearney said. "I have begun reaching out to my constituents to hear what their concerns, goals and priorities are for this year on my new Facebook page: @Kearney4ClintonRhinebeck."

Kearney was appointed at Rhinebeck Town Hall on Feb. 6, in a joint meeting with the town boards of Rhinebeck and Clinton. She was sworn in at the end of the meeting. As state law prohibits simultaneously serving as a town and county official, she immediately resigned from the Rhinebeck Town Board.
---
Cole site exhibition to highlight landscapes featuring Catskill Creek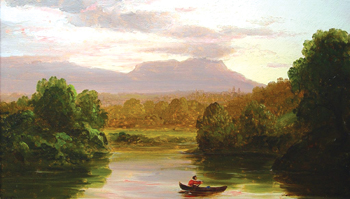 This landscape of Catskill Creek by Thomas Cole is part of the 2019 exhibition at the Thomas Cole National Historic Site opening on May 4. Pictured: "On Catskill Creek, Sunset," c. 1845-47. Oil on panel, New-York Historical Society, Collection of Arthur and Eileen Newman, Bequest of Eileen Newman, 2015.33.8.
The Thomas Cole National Historic Site's 2019 exhibition, "Thomas Cole's Refrain: The Paintings of Catskill Creek," will open on May 4 in collaboration with Cornell University Press and the Hudson River Museum, with related programming in partnership with Scenic Hudson and Greene Land Trust.

The exhibition, curated by H. Daniel Peck, John Guy Vassar Jr. Professor Emeritus of English at Vassar College, reveals new scholarship on Thomas Cole, scholarship explored in Peck's forthcoming book of the same title, published with Cornell University Press.

Created during the 18-year period between 1827 and 1845, which spans Cole's mature career, the artist's completed paintings of Catskill Creek constitute the most sustained sequence of landscape paintings he ever made.

---
ALSO in the Feb 20-26, 2019 issue:
Salt Point Community Pages
Speaker will present actions to reverse pollinator die-off
Hyde Park to provide update on Downtown Initiative Feb. 25
Health Quest invites community to roller skate for heart health
County expands outreach to veterans in criminal justice system
In Creative Living:
Love to Cook: Heart-healthy and delicious
Get Growing! Adams Fairacre Farms is '100 years young'
Bruce Hornsby & The Noisemakers coming to UPAC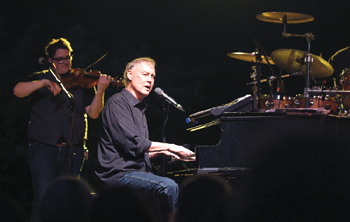 Bruce Hornsby & The Noisemakers will be at UPAC in Kingston on April 27. Courtesy photo
Nominations open for Dutchess Tourism Awards of Distinction
Decoding Dutchess' Past: Yearbooks open windows into 'invisible' Black community
Read the full story in this week's print edition.
School of the Week: