Northern Dutchess News This Week...
The Northern Dutchess News is a member of the Southern Dutchess News group and is fast becoming a staple in the lives of individuals in communities north and east of Poughkeepsie. Already named an "official newspaper" of Stanfordville and Rhinebeck, it also serves Hyde Park, Red Hook, Tivoli, Milan, Pine Plains, Amenia, Dover, Millbrook, Clinton Corners, Salt Point and Pleasant Valley. The Northern Dutchess News provides coverage of local town, village and school news, the Dutchess County Legislature, county legal notices, obituaries, plus coverage of arts and entertainment, hospitals, 4-H clubs , farming news, businesses and organizations.
---
ADVERTISERS: Work together and save money
Click here for the Promotion Flyer
Click here for the list of locations, by community, where you can pick up Northern Dutchess News today....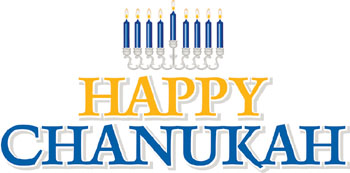 NOTICE OF EARLY DEADLINES:
Due to a holiday press schedule for the Dec. 27 and Jan. 3 issues, Northern Dutchess News will have the following early deadlines:
Dec. 27 issue: All editorial must be received by Wednesday, Dec. 20, at 5 p.m. All advertising must be received by 3 p.m. on Thursday, Dec. 21.
Jan. 3, 2018, issue: All editorial must be received by Wednesday, Dec. 27, at 5 p.m. All advertising must be received by 3 p.m. on Thursday, Dec. 28.
Call (845) 297-3723 for more information.
---
12/06/17 Highlights of this week's edition...
Demolition of buildings leads PV library expansion
by jim donick
(Continued from cover) Another building on the property of St. Stanislaus Kostka Catholic Church, was also razed.

Dave Kruger, president of the Library's Board of Trustees, was there to watch the process in bringing down the Gunn building with a couple of other members of his board.

"This is an amazing step," he said. "We've been at this now off an on for easily the last 15 years. It's the last three and a half, though, when we've finally managed to get our renovation and expansion program moving."
Read the full story in this week's print edition.
---
Millbrook Board to vote on Thorne Building's future
by Mary Keelan
According to Deputy Mayor Joseph Rochfort, speaking at a Village of Millbrook regular meeting on Tuesday, Nov. 28, the fate of the Village-owned deteriorating 19th-century Thorne Memorial Building will move toward resolution on Thursday, Dec. 21, at 6:30 p.m., when Mayor Rod Brown and the Village trustees are preparing to review and vote on a promised proposal from the recently formed not-for-profit entity, the Thorne Building Community Center.

The expectation is that the Village will transfer ownership of the Thorne Building to the newly formed corporation. Rochfort explained that the meeting on Thursday, Dec. 21 is not a public hearing. It represents a rescheduling and combining of the regularly scheduled Village meetings for Tuesday, Dec. 12, and Tuesday, Dec. 26, which have been cancelled.
---
The Center for Performing Arts at Rhinebeck expands leadership team

Patrick McGriff (left) and Kevin Archambault have been appointed to director positions within The Center for Performing Arts at Rhinebeck. Courtesy photos
The Center for Performing Arts at Rhinebeck announces the appointment of Kevin Archambault as the assistant artistic and managing director and Patrick McGriff as the technical director and director of scheduling. Both will begin their roles immediately, with Archambault continuing to serve as director of community and public relations.

Artistic and Managing Director Lou Trapani is excited to expand the leadership team as "Kevin and Patrick bring passion, intelligence, talent and, most importantly for me,
---
ALSO in the Dec. 6-12, 2017 issue:
Lois unseats comptroller Coughlan
Legislature set to approve 2018 budget
Dutchess County announces Dec. 9 rabies clinic
Applicants sought for Human Rights Commission
MRC to host active shooter preparedness programs
Conservation scientist to discuss black bears at Cary Institute
Poughkeepsie Jewish War Veterans Post adopts street of namesake

The Private Herman Siegel Post 625, Poughkeepsie, of the Jewish War Veterans of The United States of America recently adopted May Street in the City of Poughkeepsie, where their namesake lived until he was inducted into the Army in June 1943. Less than a year later, Pvt. Siegel (inset) was killed in action in Anzio, Italy. Courtesy photos
Town of Washington, Millbrook trustees work to address solar law
Clinton bridge work caps productive county road & bridge project season
In Creative Living:
Photos from the Sinterklaas festival in Rhinebeck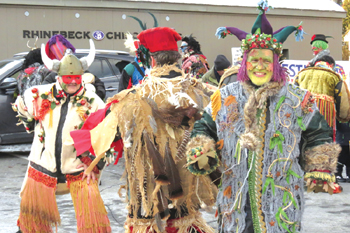 The 10th annual Sinterklaas celebration brought thousands of individuals to Rhinebeck on Saturday, Dec. 2, as several venues in the Village hosted events. In the photo, the Chinelos dancers from Morelos, Mexico dance on the lawn at the Beekman Arms. Photo by Curtis Schmidt
Free Christmas movies to be screened in Red Hook
Molinaro re-appoints Poet Gold as county Poet Laureate
Ron reviews 'Three Billboards outside Ebbing, Missouri'
Wallace Center presentation to view WWI era through its music
School of the Week
School of the Week: